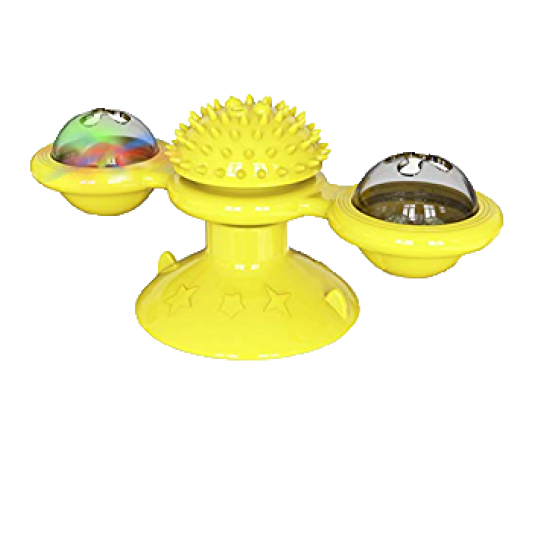 Spin it. Scratch it.
Bite it.
Cats need fun and attention sometimes. They don't just lie around all day. Give the gift of interactive engagement, anytime and anywhere with this easy-to-install Windmill Cat Toy. Featuring a spiky center ball made of TPR rubber (it's perfect for biting) and two spinning globes, this cat toy can keep your kitty entertained for hours.
Stick it anywhere
A rubber-suction base makes this toy a fun-anywhere thing. Stick it to tile, glass, plastic, coated wood — any smooth surface — for your cat's enjoyment.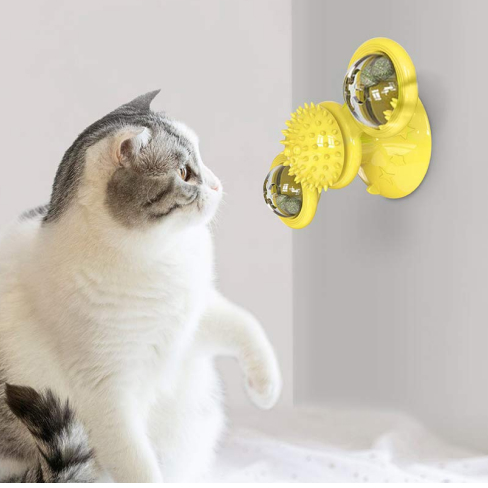 Change it up
Two ball-shaped chambers on the windmill toy allow you to open up to fill with catnip, mint balls, or food even. Your order comes with two catnip light balls and two small jingly balls.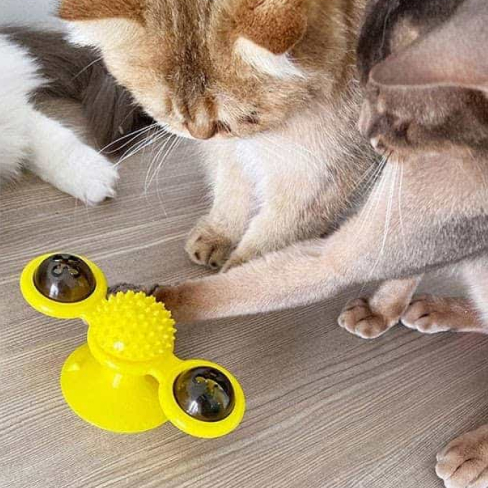 So many ways to use
Our spinning toy is more than a windmill for your cat to stare at in wonder. Its interactive nature and spiky center surface make it a great tool as well for comfort and for developing motor and visual skills. With our Windmill Cat Toy, your kitty can:
Massage its face or body against it
Brush teeth against (just add toothpaste)
Scratch or chew the spikes on it for stress relief
Spin the windmill globes to improve motor skills