All-around support for a lasting box
Ever get into someone's car and see a tissue box that's all beaten up? Avoid that — and be protected — with this Beige Polyurethane Tissue Box Cover.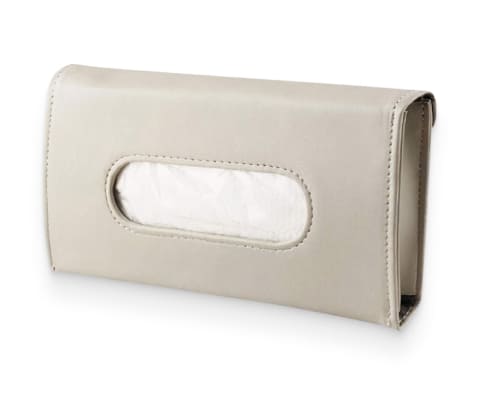 Convenient access + hold
For tissues when you need 'em
Fumble no more
Ever reach your arm back behind you or way over into the passenger seat to search for a tissue? You can cut the hassle — and keep your tissues within easy reach now.
Clip it anywhere
From your sun visor to backseat pocket, our Beige Polyurethane Tissue Box Cover is designed with sleek clips for easy transportation.
Soft feel + build
Detailed stitching and polyurethane leather prove premium craftsmanship for a great auto accessory.
Flat boxes only, please
Note that this tissue box measures 4.29" x 9" x 1.57" (L x W x D), fitting only flat rectangular tissue boxes. It will not fit larger boxes.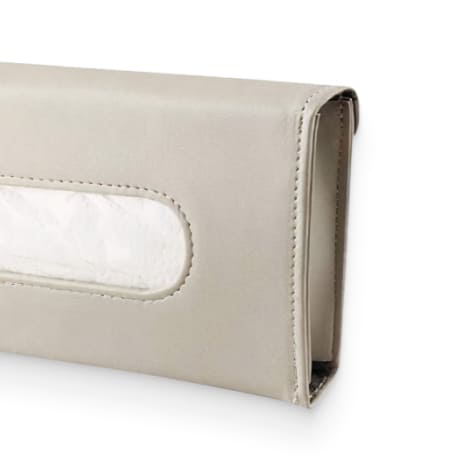 An easy addition to any vehicle
Keep tissue boxes from being dented and crushed — all while having tissues safely and conveniently within reach with the Beige Polyurethane Tissue Box Cover.